Trouble Training Your Pup? Give Board and Train Near Canton IL a Try
At Wilson's Dog Training, we make use of every training method to teach your dog basic commands, positive behaviors, socialization and more! And for individuals or families who don't have the time to put their dogs through proper training, we offer board and train near Canton IL and throughout Central Illinois! Talk with Brian Wilson of Wilson's Dog Training to discover what's best for your four-legged friend.
Why Choose Board and Train?
Depending on your busy lifestyle or your dog's attention span, board and train might be the best option for teaching your pup a few new tricks!
For Those with Little Time: If you've ever tried to train a dog, you know it takes time and patience. Even with a professional trainer, you have to set time aside to meet with them or bring your dog to classes. And while training is something your dog needs, it isn't easy to juggle the time associated with work and daily life. Thankfully, board and train takes that worry away. While you continue to go about your busy schedule, we'll train your dog in a safe and engaging setting.
For Those Looking to Get Away: Board and train isn't only for the busy, but for those looking to take a break! If you're planning a vacation, chances are you'll need to find someone to look after your dog while you're away. And while regular boarding is an option, why not make the most of your time away? Keeping your dog happy, healthy and engaged in learning is what we do best through our board and train for Canton IL.
For Those Wanting the Best for Their Dog: Through boarding and training, Wilson's Dog Training will help your dog quickly learn basic commands, cement good behaviors and play nice with other dogs. Introducing your dogs to an environment of continual play, teaching and stimulation is a great way to introduce your pup to the foundations of positive behavior and obedience.
Looking for More?
While we highly recommend board and train for any owner looking to jumpstart training for their dog, it's not the only way we can teach your pup. Whether one-on-one or through classes, your dog can learn via a variety of different methods. For example, our training services include:
In-Home Training
Group Classes
Free Training Options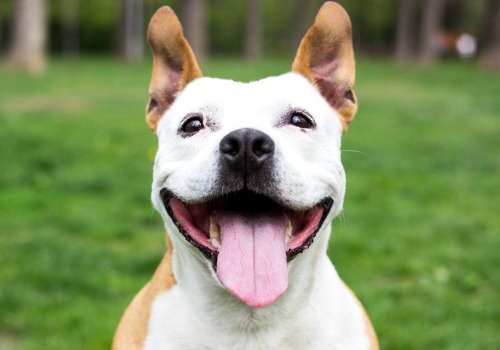 Contact Us Today
Do what's best for both you and your dog with board and train for Canton IL. To learn more about this and other training options, call Wilson's Dog Training today! You can contact us at 309-204-8750. Also, we are located at 10985 E Lasswell Rd, Cuba, IL 61427.