Group Classes Not Working? Try Private Dog Training in Peoria IL
Dogs are similar to humans in that they can become easily distracted. And if trying to teach your dog good habits and basic commands, constant distractions don't help. So, to ensure your pup learns what they're being taught, why not try private dog training in Peoria IL? Wilson's Dog Training has multiple options for personal in-home or on-site classes. If you think your dog would benefit from one-on-one training sessions, give Wilson's a call.
Training Focused on You and Your Dog's Goals
Are you interested in private classes for your pup? See how Brian Wilson, the owner and lead trainer at Wilson's Dog Training, handles the day to day for personal dog training. Overall, our training programs are designed to cater to your goals and help rein in unruly dogs.
Wherever You Like: Our private dog classes can take place wherever you'd prefer. Thinking your dog would be more comfortable at home? We can offer in-home instruction. Perhaps you'd prefer to train in an open space closer to where you live? You choose the spot, and we can train your pup there. And if you're willing, we have plenty of space and training tools available when taking private lessons on-site.
Preferred Training Increments: It takes a consistent routine to ensure your dog retains what they learn. For this reason, we suggest our two or four-week training programs. Otherwise, if you think that's too much for your pup or something you can't currently afford, we can instead offer private training on an hourly basis.
What We Cover: The primary goal is for your dog to learn basic commands and ensure they don't hang on to bad habits, such as barking, nipping, chewing, etc. Our week training programs work one-on-one with your dog, several hours per day for four days straight. On Friday, we include you in training to show you what your dog has learned in the past week and how you can continue training over the weekend.
Specialty Training, Boarding and More
Our private dog training for Peoria IL residents is only one part of the services we offer. Wilson's Dog Training has specific training packages focused on different aspects of what you'd like your dog to learn. For example, we offer:
4 Week Obedience Training
6 Week Private Puppy Classes
Off-Leash Training Program
Also, we provide specialized training for those looking to teach their dogs some unique tricks. Some such training packages are for shed hunting and Morel mushroom hunting.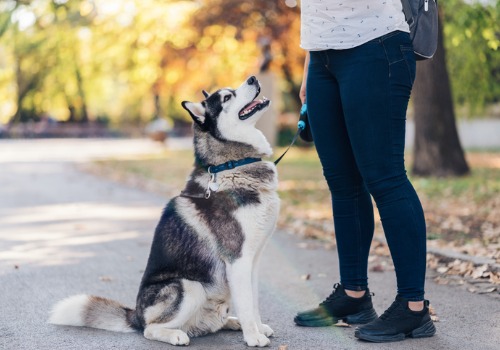 Call Our Office
Start your dog's training on the "right paw" with private dog training in Peoria IL from Wilson's Dog Training. To learn more about our services or to schedule boarding or training, call us today at 309-204-8750. Also, we are located at 10985 E Lasswell Rd, Cuba, IL 61427.