Start Them While They're Young: Private Puppy Training for Peoria IL
It's easy to fall in love with the latest four-legged addition to your family. However, it does neither you nor your dog any good if they don't receive proper training. Otherwise, prepare to be cleaning up a lot of messes and constantly dealing with an anxious or aggressive dog. All it takes is some private puppy training for Peoria IL to instill the proper habits and behaviors in your dog at a young age. Take some time with Wilson's Dog Training to help your pup grow up well-behaved and well-adjusted.
Why You Should Consider Private Puppy Training
There are plenty of options when deciding your dog needs some training. More specifically, if you're looking for private lessons for your pup, here's why that's such a great idea.
Private vs. Social – Not all dogs learn in the same way. However, training a dog in a class setting with other dogs can be vastly different from one-on-one training. Your puppy may act differently in social situations and can more easily lose attention when being taught. Conversely, private lessons can help your dog stay focused.
Young vs. Old – What's so incredible about dogs is their ability to learn and adapt to just about any scenario. However, while the saying "you can't teach an old dog new tricks" isn't entirely accurate, it does reflect the difficulty of behavior adjustment later in a dog's life. But, if you train and instill good behavior in your dog while they're young, they are much more receptive to being taught.
Training When You're Unable – While many people opt to train their pups by themselves, this isn't always easy to accomplish. Life can be busy for a working adult, and your puppy needs constant attention if you expect them to retain what's being taught. Instead, having private puppy training for Peoria IL, you can make sure your dog gets the attention and training they need consistently.
Additional Training Options
Private lessons aren't always the right option for your puppy. Thankfully, Wilson's Dog Training offers various classes and training options that might be more suited for you and your dog. For example, our instruction packages include:
In-Home Training Programs
Private In-Home Lessons
4 Week Obedience Training
6 Week Private Puppy Classes
Off-Leash Program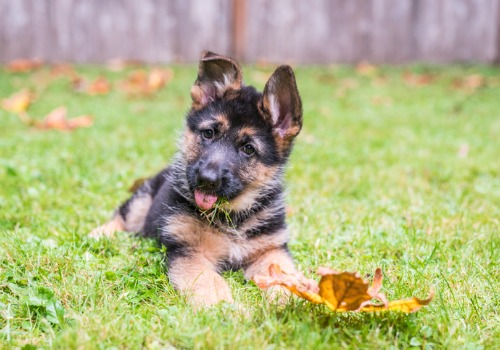 Call Today
Your puppy deserves the best, and that includes the best private puppy training for Peoria IL! Be sure to call Wilson's Dog Training today to learn more. You can contact us at 309-204-8750. Also, we are located at 10985 E Lasswell Rd, Cuba, IL 61427.