The Dog Training Cuba IL Pet Owners Want
Training your dog to respond appropriately is vital. Moreover, they must be taught to behave while in and out of the home. As a responsible pet owner, you know you can't neglect this aspect. This is why we know you'll love Wilson's Dog Training, where we provide both boarding and training here at our facility. This is a unique combination, as most places offer either one or the other. Are you going on vacation? Need a place to board your dog as well as train them? Give us a shout. Our team will give your dog the care, attention and training programs that will help them thrive. We have the dog training Cuba IL pet owners want.
In addition to a variety of paid classes, we also offer free training. If needed, we will housebreak your dog, as well as provide kennel conditioning and break any bad habits they may have developed before coming to us.
A Look at Our Classes
Our board and train services are invaluable to pets and their owners. If you have a dog that needs training but don't have the time, patience or knowledge, let us do all the work for you. We will take your dog into our home for four weeks and teach them all the basic commands they need. At the end of the four weeks, your dog will:
Heel
Sit down
Stay
Come
Place
Leave it
Drop it
Do all of this off-leash
We have many levels of dog training available, from beginner to advanced training.
Our Advanced Training class is tailored to your dog's needs, but he or she must have taken our Complete Basic Obedience class first. Whether tricks, games, off-leash obedience, or just a touch-up on basic obedience, we offer it all.
About Our Owner
Brian Wilson is the owner and head trainer at Wilson's Dog Training. He happens to be a Certified Master Dog Trainer, Animal Behavioral & Communication Specialist through the Academy of Canine Communications. When you visit us, you will spot our commitment to excellence right off, as well as our compassionate care and attention to detail.
We gladly offer payment plans, and we have a product store where we only sell training or health and safety-related items that we would use and have used on our own pets.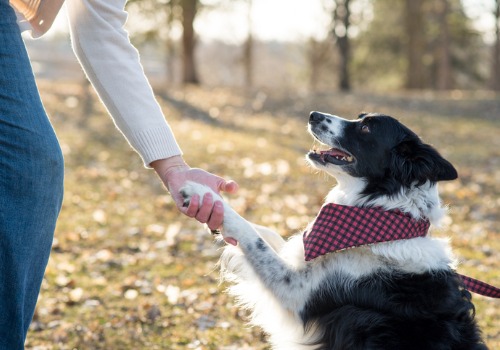 Contact Wilson's Dog Training
To learn more about our dog training in Cuba IL, please contact us today by filling out our online form or calling us at (309) 357-1695. Also, we are located at 10985 E Lasswell Rd, Cuba, IL 61427.